Concrete
Sidewalk
Contractors in
Boynton Beach
Concrete
Sidewalk
Contractors in
Boynton Beach
At
Boynton Beach Concrete Specialists
, we do our best to stand above other concrete companies. We'll go above and beyond to accommodate your schedule and answer your questions and when it comes to concrete sidewalks – the most common material for a sidewalk by far – it's no exception. If you need concrete repair for a crack in your sidewalk or if you need a brand new sidewalk in an area,
give us a call
and be sure to get a bid from us! If you're anywhere near the Boynton Beach area, you'll be glad you did.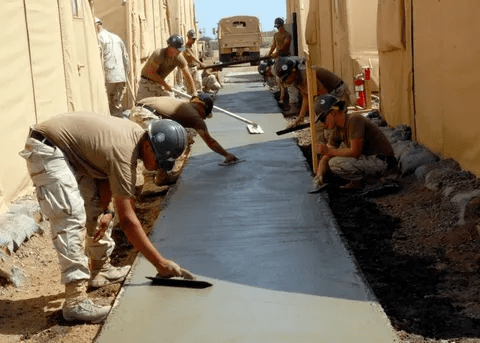 What are the advantages of using concrete for a sidewalk?
The benefits of using concrete for sidewalks are quite honestly numerous. That's why it's the most common material used to build a sidewalk. First of all, it's the most cost-effective choice you can make. Considering the low maintenance and long life of concrete, there's really no better bang for your buck. Second of all, it is versatile. If your sidewalk need to curve and bend, there's no easier material to work with. Good luck trying to pull that off with brick! Third, it's very durable and will last a lifetime quite literally. Fourth, it requires little to no upkeep of any kind and finally it won't heat up in the hot Florida sun and burn your bare feet. It can even look great too if you're willing to spend a little bit more for something like
stamped concrete
. So it's affordable, low maintenance, long-lasting, versatile and safe. What's not to like about using concrete for sidewalks!?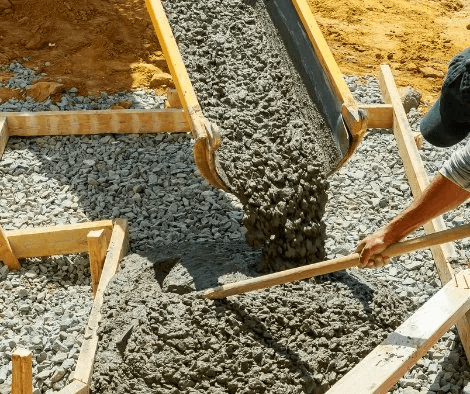 What can cause a concrete sidewalk to crack?
There are many reasons a concrete sidewalk might crack including but not limited to: large tree roots growing underneath, blunt force trauma of some kind or a poorly done job. If the previous concrete contractors didn't use the right mix, it may need to be reinforced with rebar or mesh. Depending on the type of job it was, it may have needed something like control or construction joints as well. If you have a concrete sidewalk that's cracked in the Boynton Beach area, we'd be happy to come out and take a look at it so that we can give you our professional opinions as to the culprit as well as the affordable option for fixing it.
Do all concrete sidewalks need rebar?
Most concrete sidewalks will not need to be reinforced with rebar. It really depends on what the sidewalk will be used for and what kind of traffic you can expect across the walkway. If there will often be heavy equipment or something similar moved across the sidewalk, it may be a good idea to reinforce it with rebar.
Can you pour concrete over dirt?
Yes, most of the time you can pour concrete over dirt in order to construct a sidewalk. It may not be advisable 100% of the time though. Call us for more information.
If you live in West Palm Beach, Boynton Beach, Delray Beach, Briny Breezes, Ocean Ride, Aberdeen, Greenacres, Lantana or Lake Worth and you need a concrete sidewalk, please either fill out the free quote form on this page or give us a call. We'd be happy to give you a free, no-obligation estimate.